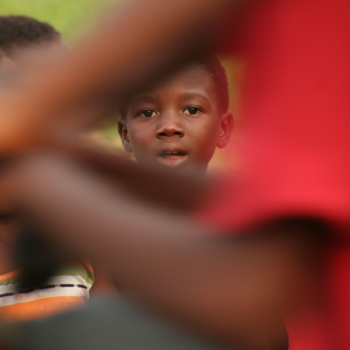 In this four-country study in Benin, Togo, Mali and Cameroon, IICRD is using participatory research tools with children and families to assess the effectiveness, sustainability and transmissibility of the approaches and methods used during the projects by KiRA, implemented by six local partners (CIPCRE-Bénin, ESGB, CREUSET-Togo, CIPCRE-Cameroon, ALDEPA, GRADEM).
Kinderrechte Afrika (KiRA) is a children's rights organization working with African partner organizations to implement children's fundamental rights in West and Central Africa. This program is funded by the German Federal Ministry for Economic Cooperation and Development (BMZ).
This evaluation, conducted by IICRD's Armel Hughes-Oguniyi and Jean Sewanou with Dr. Bekpa-Kinhou:
1. Identified effective approaches and methods in terms of expected impacts in the implementation of projects
2. Identified the approaches and methods which have proven to be ineffective or unsuitable during the implementation of the projects
3. Listed the lessons learned in terms of sustainability and reproducibility of the methods and approaches used during project implementation.
Results of the evaluation were prepared in a report to share learning with local partners. The evaluation will also serve as an evidence base to influence policies to realize children's rights. Recommendations from the evaluation will also inform strategies for future projects.
Explore these webinar slides to learn more about this project.