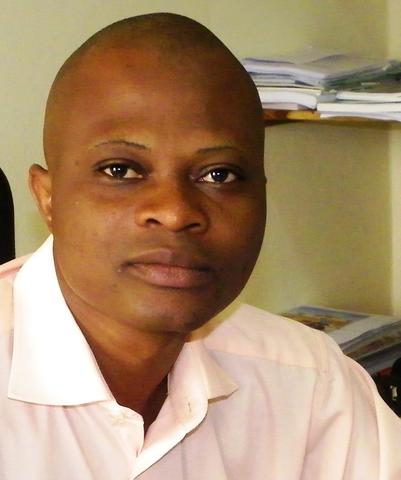 Jean SEWANOU, Sociologist, Project Management Administrator and Child Rights and Education Specialist
Jean is an IICRD Associate currently working on the growth of IICRD's YouLEAD International initiative into Benin, Chad and Burundi. In addition, Jean is a Sociologist and holder of a Masters Degree in Project Management, with more than 15 years of experience in community child-centered development, working in child rights, protection and participation, and also education and health areas. This is with local or international NGO's such as Plan International, Aide et Action and Right to Play. Jean is also the Founder and Executive Director of the NGO African Institute for Family Development (Institut Africain pour le Developpement de la Famille).
Here are key positions that he has assumed until now:
* Africa Child Protection Advisor for Right To Play (since January 2015).
* West and Francophone Africa Regional Child Protection Advisor for Right To Play International (May 2011 - December 2014)
* Right To Play Technical Assistance to Liens entre Territoires du Monde (LTM) Benin under Play to Promote New School for Child Rights and Success (since 2014)
* Child Rights Technical program Coordinator and Acting Education and Learning Technical Program Coordinator Interim for Plan international (2009-2011)
* Project Coordinator for Right To Play (2007-2009)
* Promoting Training and Education to prevent Child trafficking Project Assistant with Plan International (2005) and Aide et Action Bénin 2006)
* HIV/AIDS Project Assistant and Program Unit Manager with CRAPE- ONG (2003-2005)
* Independent consultant and external collaborator of CEFORP, PSI-ABMS, CARE, PLAN International, CRS in child diseases prevention; sexual reproduction and familial planning; Child Feeding and Nutrition , Education and Child protection areas (2000-2003)
* Basic Education Project Assistant and Project Officer with OMEGA pour FEMMES et ENFANTS (1997-2000).