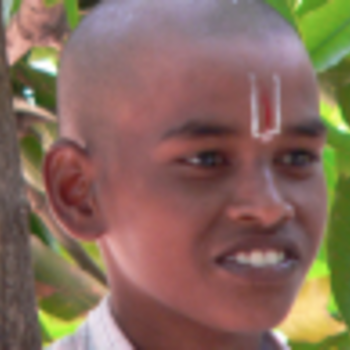 Seeds of Recovery was a children's psychosocial rehabilitation project that built on the existing strengths in coastal communities in Tamil Nadu, India to support and protect children affected by the December 2004 Asian tsunami.
Following community consultations and the Triple "A' or Circle of Rights process of participatory action research with children, communities and key stakholders and organizaitons, IICRD in co-operation with Save the Children Canada, and ASSEFA developed and implemented the "Seeds of Recovery" Training Program. A unique program founded on the live experiences of children and their families participating in the recovery and rebuilding of their communities following the tsunami highlighting what children and communities can do to participate in their own healing and recovery, when they are given the locally applied tools and support to do so.
The program used the metaphor of a flourishing tree to represent children and their communities recovering and growing strong together, and had 4 distinct goals to:
Support children's healthy development and psychosocial recovery in their local context.
Promote a child - centred approach that fosters children's resilience by reinforcing healthy connections to themselves, their social and cultural world and the natural and built environment.
Address children's vulnerability and need for healthy development and psychosocial support, by applying the "Triple A" participatory process to work with communities to Assess, Analyze, and take Action.
Bring children's rights to life at the community level and involve children and their care providers as meaningful participants in this process.
It also had 5 guiding principles:
Implementing Long Term Interventions
Promoting Normalcy
Being Community and Strength Based
Drawing on children's and adults' imagination and creative capacity and their connection to their natural and human-built world and
Creating an Enabling Environment