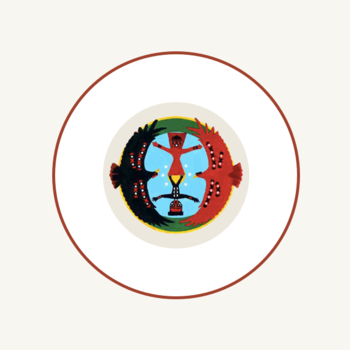 The Hear the Child Project focuses on ways to support children and their participation in family justice processes.
It is based on the latest research and practice, and is framed by Article 12 of the UN Convention on the Rights of the Child (ratified by Canada) and BC legislation that contemplates hearing and considering the views of children in decisions made about their best interests. Advisors and input from the BC bar, bench, government, academic, non-profit sectors and mental health professions have informed the work which assists legal professionals to modernize their practices in support of children and their families.
In Hear the Child, child participation is about children having an opportunity to share their views on matters that affect them with adults making decisions about their best interests, to have their views considered, and to receive information in a way that they understand. Some of the work undertaken by IICRD to date includes:
Reviewing the current state of child participation in BC (child protection and custody/access matters) and identifying strengths to build from in support of BC children and families (2003 – 2006). The findings are outlined in Through the Eyes of Young People (available in Project Resources), and referenced in the recommendations of the Report of the Family Law Working Group of the BC Justice Review Task Force.
Hosting two international experts sessions with Family Justice Stakeholders (2006 and 2007). Key Speakers included: Dr. Joan Kelly from California; Professor Nick Bala from Quen's University; and Dr. Jaap Doek, Chair of the UN Committee on the Rights of the Child from the Netherlands.
Piloting and supporting an ongoing practice in Kelowna, BC to get the views of children before decision-makers in family court processes, and evaluating the process. (Pilot: 2005 – 2006; Evaluation: 2007 - 2008)
Chairing, in cooperation with the Continuing Legal Education Society of BC, a two-day Continuing Legal Education program on Children's Participation in Family Justice Processes (November 2007) that was awarded an outstanding programming award by the international organization ACLEA in 2008. Additional training was also been offered in 2011 and additional dates to be secured in the future.
Developing a curriculum and resource guide on child rights and participation as well as a Ten Tips booklet for legal professionals (2008). These draft materials were included in the CLE materials in November 2007.
IICRD has also undertaken ongoing education and awareness-raising by speaking to various audiences such as Canadian Bar Association sections, fielding regular general and technical inquiries about the Project work and speaking to children, presenting at conferences such as the BC Provincial Court Judges Conference in 2007 and the Association of Family and Conciliation Courts Annual Conference in 2008.

Further, IICRD has drafted submissions with respect to the BC Family Relations Act review, submitted articles to publications such as Bar Talk and the Canadian Bar Review Special Edition on Family Law and raised awareness about child participation in family justice processes through the media.

Impact
When IICRD began this work in BC in 2003 there was very little attention paid to children's participation in family justice processes. However, since that time the issue has gained prominence. For example:

Support for children and their participation in family justice processes (and IICRD's work in this regard) was included in the recommendations of the Family Law Working Group of the BC Justice Review Task Force;
The Kelowna legal community has embraced and is sustaining the non-therapeutic Hear the Child interview practice to hear from children and support their participation in separation/divorce proceedings where their best interests are determined in custody/access situations;
Other members of the bar and bench, and families from jurisdictions across BC have expressly called for a similar Hear the Child practice to be available to children and families in their communities;
An innovative CLE course on children's participation was successfully launched in partnership with CLEBC in November 2007, awarded one of 15 annual awards in the Best Programming category by the international Association for Continuing Legal Education (ACLEA) for Professional Excellence (top prize of the category) and requested to become a biannual course;
Child Participation is one of the key issues being considered in the current review of the BC Family Relations Act;
The BC Hear the Child Society is in formation.
For additional information on the Kelowna Pilot Project, visit www.iicrd.org/childparticipation