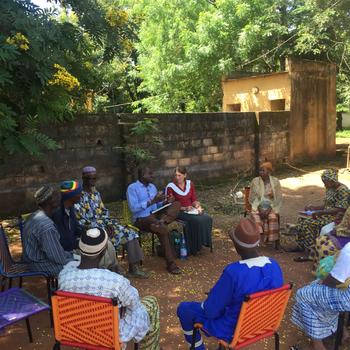 The latest IICRD project in Mali, Africa (called Jam Suka or 'pillar of tomorrow') is a five-year initiative supporting Right To Play Mali. This is to address the protection needs of crisis affected and vulnerable children, especially girls, in three regions of Mali, Africa (Kayes, Sikasso and Mopti) with support from Global Affairs Canada.
IICRD, a partner in the initiative, is supporting Right to Play with Monitoring, Evaluation and learning including conduction a baeline studiy for the project, and supporting the deveopment of indicators/progress markers to measure success.
IICRD will also be involved in building local capacity to enable local communities, civil society strengthen the protective environment around children.