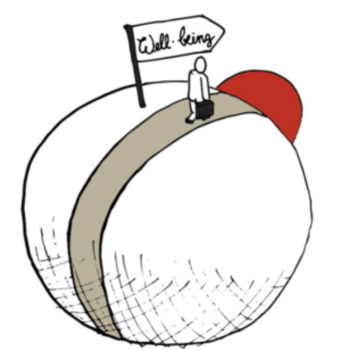 The Learning for Well-being Foundation (L4WB-F) is a Dutch foundation that seeks to cultivate the capacities of children, and the adults who support them, so that together they are able to contribute to a fairer and more sustainable world, while realizing their unique potential.
L4WB-F and IICRD respect each other's philosophy, history, strategy, methods of working and principles, and wish to support each other in creating a world where adults and children can lead together in partnership.
In partnership with IICRD, this strong alignment of key values and principles will inform a collaborative project to develop a Theory of Change for L4WB-F and a basic evaluation framework. This collaboration is being led by IICRD's Kathleen Manion, Laura Lee, and Lee Sentes.
The facilitation of workshop sessions, designing of virtual tools to support framework development, and integration of the identified core components of the organization will serve as key facets of the partnership, and inform the emergence of a strategy for the application of the final outcomes. This collaboration will support the Learning for Well- being Foundation to better understand to what extent it is achieving its vision, purpose, and strategic aims.