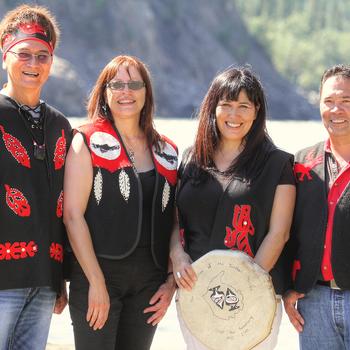 The International Institute for Child Rights and Development (IICRD) will support the Tahltan Social Cultural Working Group (SCWG) in evaluating the changes and impact of their work.
The SCWG supports the Tahltan Central Government, a large Indigenous territory located in northern British Columbia, Canada. The Socio-Cultural Working Group (SCWG) is a component of the Framework Agreement, a partnership between BC and Tahltan. The SCWG mandate is to: 1) Implement BC Jobs Plan for Tahltan to maximize employment opportunities, and 2) mitigate negative social impacts from rapid development while protecting Tahltan culture and identity.
Using a variety of research tools, IICRD will help the SCWG to explore its:
Organizational Growth and Development
Key stories and impacts in relation to five sectors: 1) language and culture, 2) health, 3) education, 4) community and family development, 5) employment and training
Influence of process on Nation Building, Unity and Governance
Transformed relationships between families, community, leadership, government and industry (e.g. mining)
The evaluation will attempt to measure the changes resulting from the Government to Government (G2G) framework established by the Tahltan SCWG. Specifically, IICRD will focus on changes related to SCWG success in preparing communities and people to participate and benefit in economic development as well as to protect cultural identity and wellness of community.