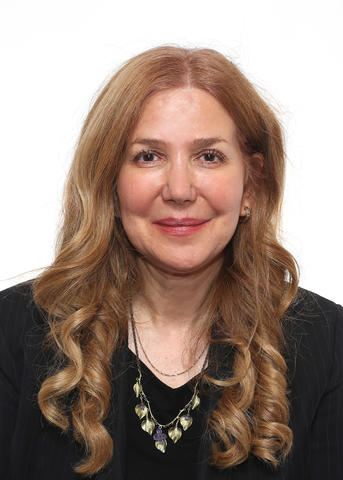 Melinda MacDonald has worked extensively in international development with a variety of international development partners both bilateral and multilateral (e.g., several UN Agencies). She has over 20-years' experience working both in Evaluation, Monitoring & Evaluation, and in the management and implementation of projects – mainly related to human rights (especially gender and child rights) and peace. Beginning in 2005 she lived and worked in overseas development in Thailand and surrounding SE Asian countries. She also worked with several of the IICRD proposed Evaluation Team members on the Child Protection Partnership (CPP), which was an IICRD implemented project funded by the Canadian Government. The project ran in both Thailand and Brazil and Melinda was the Deputy Director in Thailand. Following this period, apart from UN Agencies and International Donors, she worked with a number of INGOs on child's rights concerns such as with World Vision's Project Childhood, where she and Michael Miner also developed the M&E system for Project Childhood the Prevention Pillar.
Melinda was also asked by UNODC, which was running the Project Childhood Protection Pillar to help them with their Gender Indicators and Gender Strategy. More recently, she worked with the Thai representatives of the ASEAN Commission for the Promotion and Protection of Women and Children (ACWC) and UNICEF to help develop a manual on the Elimination of Violence Against Children. Thus, apart from project implementation and Monitoring & Evaluation (M&E), she has worked on a number of evaluations that focus on Child Protection evaluations for the Department of Foreign Affairs Trade (DFAT), World Vision Australia, UNICEF as well as ASEAN.
Working with Michael Miner, Melinda has helped to collaboratively develop a number of larger M&E systems, for example for the Inter-American Commission on Human Rights (IACHR) and for the AusAID (now DFAT) regional project on Counter Human-Trafficking in ASEAN (AAPTIP). In addition, she has assisted two Canadian Government departments (Employment and Social Development Canada, ESDC) and Canadian Border Services Agency, CBSA) with the dissemination of Results-Based Management and Change Management. Here is a link to an article she wrote with Michael Miner.
She holds a Ph.D. (Ph.D. in Human Rights Education, Peace Building), and her research focused on intergenerational trauma in Cambodia and Mozambique, particularly on children and youth experiencing conflict. She also worked with spiritual and culturally appropriate organizations, including Catholic organizations in Mozambique to help study healing from trauma. She has also been a long-time supporter of the Canadian Institute for Conflict Resolution (CICR) located at St. Paul University in Ottawa. She was the A/Executive Director as well as teaching courses on community-based conflict resolution at CICR for several years prior to leaving from SE Asia. Melinda speaks English, Italian and French.