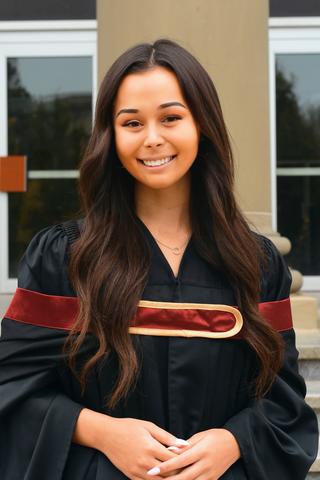 Associate & Communications Lead
Martha Pitre is a settler on unceded Mi'kmaq land in Charlottetown, Prince Edward Island. She is an enthusiastic Master of Arts student in Political Science at McGill University, where she is a McCall MacBain Scholar. She recently earned her BA Hons. from Mount Allison University in Philosophy, Politics, and Economics, where she was a Bell Family Scholar and McKenna Scholar. Her undergraduate research focused on issues relevant to children, youth, and families. Martha's interest in child and youth rights led to her internship with the IICRD, where she was primarily focused on supporting the UN Special Rapporteur on Human Rights and the Environment's North American Consultation on Children's Right to a Healthy Environment, called the Phoenix Consultation.
When she is not working with the IICRD as the Communications Lead, Martha is working on her first children's book about eco-anxiety. She is also conducting research on celebrity advocacy in the international development sector, and early critical theory's analysis of the family.
But Martha doesn't work all the time. In her free time, Martha loves to hang out at the beach, listen to audiobooks, watch reality tv, and spoil her cat, Dory.