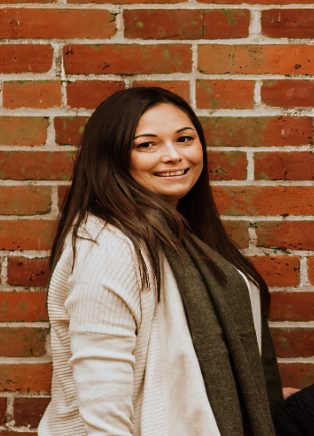 Kim is an Indigenous Child Welfare professional, a Social Worker, a parent/foster parent, and Child and Youth Rights enthusiast. Kim has ten years of experience working in diverse Indigenous community settings in child welfare, including front line Child Protection (Safety) Social Work, Child Safety Management, Indigenous Child Welfare Training Instructing, and Indigenous Child Welfare Policy Consulting. .
As a 3rd generation European settler residing on lək̓ʷəŋən Traditional Territory, otherwise known as Victoria, British Columbia, Canada, Kim approaches her work as a learner with the role of listening, translating, and bridging traditional community practice and knowledge with both Canadian governmental frameworks, and Universal Rights frameworks.
Currently, Kim is the Child and Family Welfare Jurisdiction Policy Analyst with Carrier Sekani Family Services (CSFS). As a Jurisdiction Policy Analyst, Kim is responsible for evaluating and co-developing related laws, regulations, policies, practice frameworks, and engagement methodologies, consulting on curriculum, training, and program development, and providing cross-departmental support and guidance.