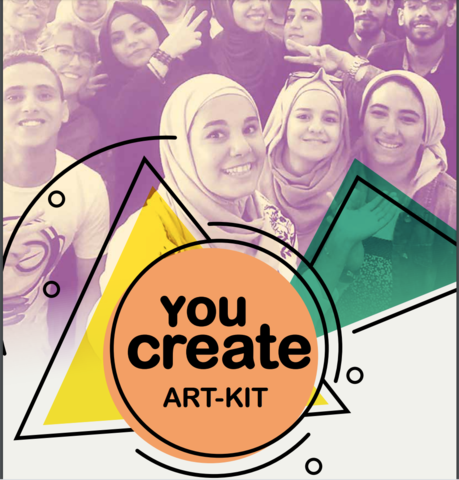 IICRD teams up with Terre des hommes (Tdh) to launch new E-Learning course and manual through YouCreate, a youth-led, arts-based Participatory Action Research project for wellbeing and social change.
This project aimed to train youth leaders, with the support of Adult Allies and the 'Art-kit' (training manual), to lead their peers in implementing participatory, arts-based research projects and 'Art Actions' — arts-based activities designed to address issues of significance to youth in their community.
The kit and e-modules were developed by IICRD's Vanessa Currie, Laura Lee, and Laura Wright in collaboration with youth team members and TdH.
This series of 6 e-modules will provide you with a basic introduction to the YouCreate PAR process. The PAR process consists of five cyclical phases:
Map: Youth leaders and their adult allies will use arts-based activities to map out a baseline for their project, to set out roles and to create a vision.
Explore: Youth leaders lead their peers through a series of art-based activities to explore their well-being and involvement in their communities and the arts.
Plan: Youth leaders guide their peers to confirm and adjust the findings. They select a specific challenge to address, analyze root causes, and develop an arts-based project to address it.
Art-Action: Youth implement, monitor and evaluate their arts-based project with the support of youth leaders and adult allies.
Reflect & Share: Youth leaders guide youth to reflect on any changes that have occurred as a result of YouCreate.
We invite you to join us in this e-module series, to learn about the YouCreate PAR process as dramatized by youth members in the YouCreate team, and explore how it might work for you! Visit the ChildHub Academy and choose the YouCreate course in the list of courses to learn how you can implement an arts-based Participatory Action Research with youth!
To learn more, visit IICRD's YouCreate project page.