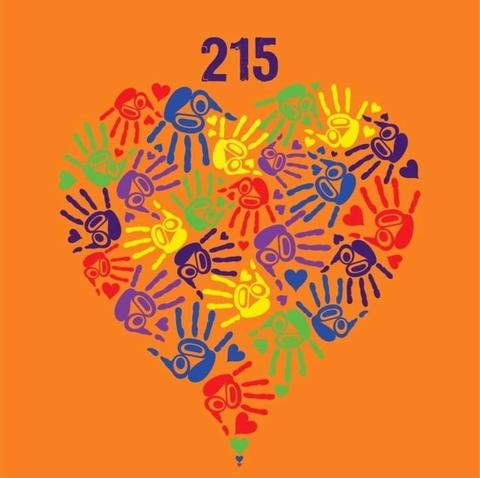 It is with heavy hearts that we acknowledge the:
-215 children who never came home
-The 430 parents whose lives were forever changed
-The 860 grandparents left to wonder and
-The generations of siblings, aunties, and uncles still living with…
The devastating impacts related to the truths, tragedies, and traumas still rippling from Canada's residential school system. We stand in solidarity with all First Nations across Turtle Island, calling for justice and accountability for this terrible loss.
All children have the right to life, to express their culture, and to be cared for by their families. "We won't forget you," a video created by children and N'we Jinan Artists was written, recorded, and filmed with students from Sk'elep School of Excellence in Tk'emlúps te Secwépemc, Kamloops, British Columbia. It offers a small glimpse of the impact of residential schools from the perspective of children.
We have so much work to do to listen, learn, and feel this unimaginable, intergenerational grief. We encourage you to take a moment to recognize the harm caused by ongoing colonialism and commit to the work of healing and doing better.
"Let's pray for connection, and put aside our differences so that we can heal. The children need us so this never happens again." - Justin Young (Thunder Sky), IICRD Associate
Our IICRD team, partners, and friends – both Indigenous and non-Indigenous – are interwoven so when one hurts, we all hurt. Let's continue to support each other on this path to reconciliation, and to realize the rights of all children.
In friendship,
IICRD Team
Art: Created by artist Carey Newman or Hayalthkin'geme, a multidisciplinary artist and master carver (shared with permission)