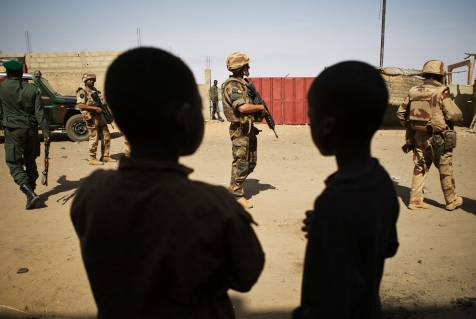 BAMAKO - Just a handful of the hundreds of Malian children believed to have been drawn into the country's recent conflict are formally receiving help. Bamako authorities say the involvement of children in conflict is a new phenomenon in the country, and they are striving to protect the minors under a fledgling set of regulations. 
When Islamist groups Ansar Dine, Movement for Unity and Jihad in West Afria (MUJAO) and Al-Qaeda in the Islamic Maghreb (AQIM) and rebels from the Tuareg separatist National Movement for the Liberation of Azawad (MNLA) seized northern Mali after the March 2012 coup, an unknown number of children were recruited, sometimes forcibly, into the armed movements. 
You can read more here.