Participatory Research on Community Mechanisms in Chad/Burundi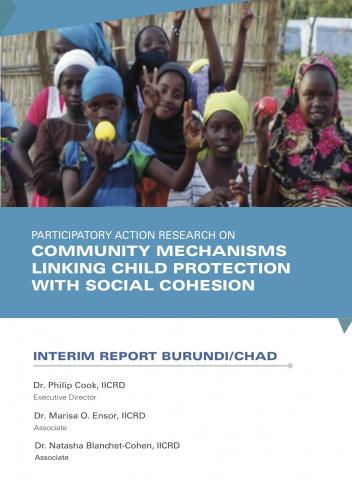 The International Institute for Child Rights and Development launches interim report focused on understanding community efforts to protect children and build social cohesion in countries undergoing conflict or in post conflict settings. Data was collected in Burundi and Chad in 2015 using participatory action research tools. This research is supported by UNICEF's Peacebuilding, Education and Advocacy Programme (PBEA).
The next phase of the project will involve building on initial findings to develop capacity at the community level to implement recommendations such as engaging youth as trusted peers for vulnerable young people, enhancing the role of women's groups as core care and protection providers, and using participatory action research tools to strengthen the linkages between child protection and social cohesion.
Learn more about this project and the IICRD team members.