Report from UN News Service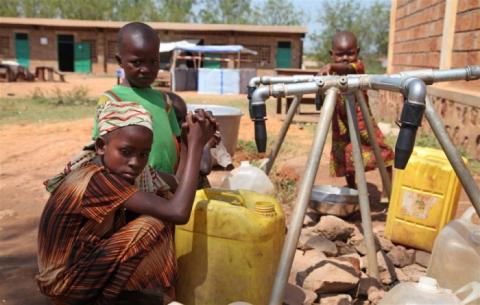 With brutality against children in the Central African Republic (CAR) reaching unprecedented levels as youngsters are maimed, killed and beheaded, and amid rampant sexual violence, the world community must use all the tools at its disposal to stop the conflict, the Security Council was warned today.
Nearly half a million children are among the almost 1 million driven from their homes in 13 months of violence, as many as 6,000 children may currently be associated with various armed forces and groups.
Thousands of people are estimated to have been killed, and 2.2 million, about half the population, need humanitarian aid in a conflict which erupted when mainly Muslim Séléka rebels launched attacks in December 2012 and has taken on increasingly sectarian overtones as mainly Christian militias known as anti-Balaka (anti-machete) have taken up arms.
There are also numerous allegations that internally displaced persons (IDP) camps, most of which shelter elements of armed groups, are the scene of conflict-related sexual violence, with victims afraid to come forward due to the continued presence of these groups.
Photo: Children wait for water at a school where they have taken shelter from the increasingly brutal sectarian violence in the Central African Republic.
Read full article here.