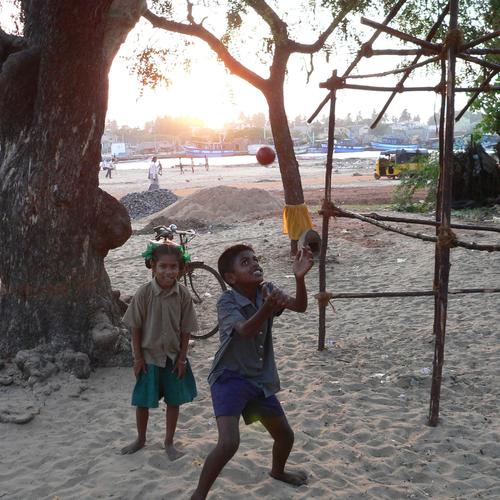 Climate change and human impact on the environment can be one of the greatest challenges that young people are facing today and for generations to come.
Young People, Climate Change, and Resilience: Navigating an Uncertain Future is a global gathering in fall 2018 to take place in Victoria, British Columbia. Participants will begin engaging in the process in the 18 months leading up to the gathering.
The purpose of this gathering is to build on knowledge that results in action by bringing global leaders from youth, adult ally and indigenous communities together. Leaders may represent the fields of human rights, sustainable development, disaster risk reduction and climate change (academics, scientists, policy influencers, practitioners, private sector partners, and philanthropists).
Young people cannot solve the issues of climate change on their own. Our collective goal must be to harness the creative activism of young people with the best of multilateral human rights, sustainable development, disaster and climate change agendas, and the ancestral Indigenous wisdom of harmonious co-habitation with our planet.
This gathering seeks to:
Understand how young people (across the life span) are increasingly affected by the risks impacts of disaster and climate change
Identify creative, innovative, and evidence-informed prototypes/solutions
Align these efforts with traditional Indigenous social and ecological knowledge and practice
Find strategic entry points to inform the global human rights, sustainable development, disaster risk reduction and climate change agendas
Explore emergent, solution oriented adaptive systems interventions
Pose emerging questions warranting future research and creative exploration.
For more information read the initiative's concept note. Contact Talieh Samadi, IICRD Research Assistant to explore opportunities to get involved.
This initiative is guided by several advisory members including:
Natasha Blanchet Cohen, Concordia University, Department of Applied Human Sciences (and IICRD Associate)
Sabrina, Bonfonti, IICRD Team
Martin Bunton, University of Victoria, Centre for Global Studies
Tara Collins, Ryerson University, School of Child and Youth Care
Michele Cook, IICRD
Philip Cook, IICRD
Robin Cox, Royal Roads University, Disaster and Emergency Management Program, Resilience By Design Research Lab
Nancy Erbstein, University of California at Davis, Centre for Regional Change
Cheryl Heykoop, Royal Roads University, School of Leadership Studies, Resilience ByDesign Research Lab
Simon Jackson, IICRD Board
Laura Lee, IICRD
Mike McKenzie, Swepmec First Nation
Bill Myers, IICRD (former Board)
Brijpal Patel, Right to Play
Landon Pearson, Carleton University, Landon Pearson Centre for the Study of Childhood and Children's Rights
Fiona Rotberg, Global Child Forum
Talieh Samadi, IICRD
Sybil Seitzinger, University of Victoria, Pacific Institute for Climate Solutions
Katie Shaw-Raudoy, IICRD Board
Michael Ungar, Dalhousie University, Resilience Research Centre
Laura Wright, IICRD